MARS is a full-service web development and design agency. We provide a wide range of services including corporate websites and e-commerce stores. We are experts in all aspects of web development, from design to coding and everything in between. Our goal is to help businesses create a powerful online presence.
Our team at Mars Multimedia specializes in utilizing the power of Social Media, Blogs, and Mobile to effectively reach and engage potential Customers. By Designing a Website with a positive user experience, we aim to drive conversions and increase repeat visits and referrals.
With our extensive experience and research-based approach, We custom-tailor our web design and development solutions to help you achieve your digital marketing objectives.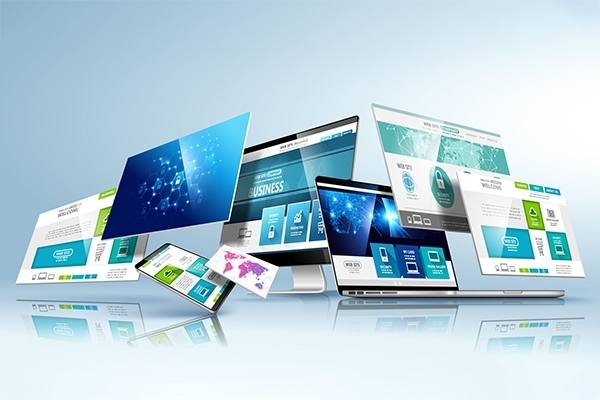 E-commerce Solutions:
Our E-commerce Solutions go beyond just creating a secure shopping experience. We use user-experience and content strategy techniques to make it easy for customers to find and purchase products, input information securely, and complete their purchase efficiently.
Our scalable shopping Cart Technology can adapt as your business grows. We primarily use WooCommerce for its integration with WordPress and user-friendly interface, but we are also proficient in working with other popular platforms such as Magento, Shopify, OpenCart, PrestaShop, ZenCart, and BigCommerce.
Our expertise includes integrating Payment Gateways, User/Buyer/Vendor Management, variable Sales Tax, Inventory and Third-party Tracking, Product Variations, Pricing Models, Coupon Management, and Dynamic Shipping and Tracking via UPS, FedEx, or USPS.
Custom Development:
MARS is a company that specializes in providing customized development solutions to clients. We have a team of experienced developers who are skilled in various programming languages and technologies and have expertise in multiple industries. We offer various services such as intranet portals, automation tools for streamlined processes, project management, and reporting and dashboard capabilities.
Custom development service is the process of creating software or other digital solutions that are tailored to the specific needs and requirements of a business or organization. It involves working closely with clients to understand their unique business processes, challenges, and goals, and then using that information to design, develop, and implement a custom solution that addresses those needs.
Our custom development services can help businesses to improve productivity, increase efficiency, and streamline processes. We use agile development methodology to ensure that the solution is delivered on-time and within budget. We also provide ongoing support and maintenance to ensure that the solution stays up-to-date and continues to meet the evolving needs of the business. If you are looking for a solution that is tailored to the specific needs of your business, please Contact us to discuss how we can help.
Office
13- Gulshan Rah, Taj Bagh Housing Scheme, Lahore